The Tana River Delta, Kenya
In 2010 I was invited by the ecologists Olivier and Stephanie Hamerlynk to help them document aspects of the Pokomo and Orma communities living in the River Delta. They had carried out an intensive survey of the river over several years gathering data on the impact of dams and other development projects on the delta's eco-systems. The photographs formed part of a major exhibition launched in 2011 by Alliance Francaise in Nairobi, and later in Mombasa. The exhibition was also shown at the National Museum of Kenya in October 2011 and again was displayed for four months in the Museum's Ecology Gallery from May-August 2012.
The Tana River winding its way south of Garsen towards the Indian Ocean.
The river and forest in the delta
The river reaches the ocean at the southern end of the delta
The Tana River upstream from Ozi
Mwanja, an Orma village on a backwater in the delta
Orma children in the Tana Delta
Orma child carrying firewood at the cattle market, Garsen
Danissa Village, Tana Delta
The Hippo Pool, Tana River Delta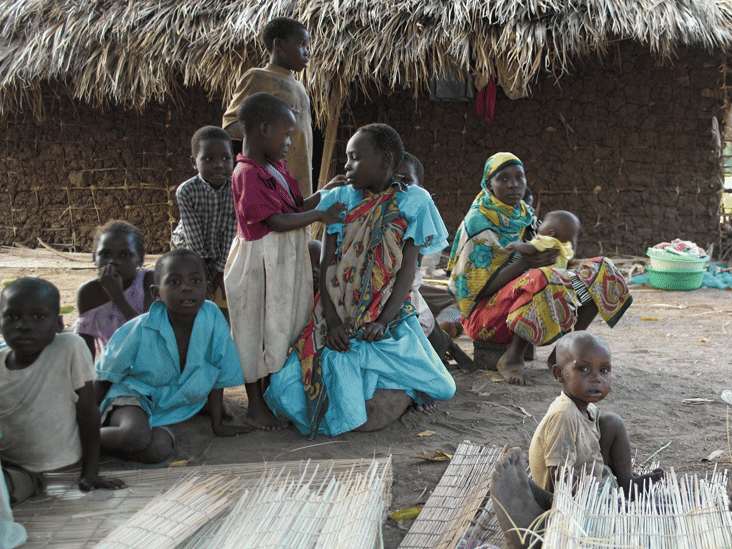 The Delta is criss-crossed by a network of river channels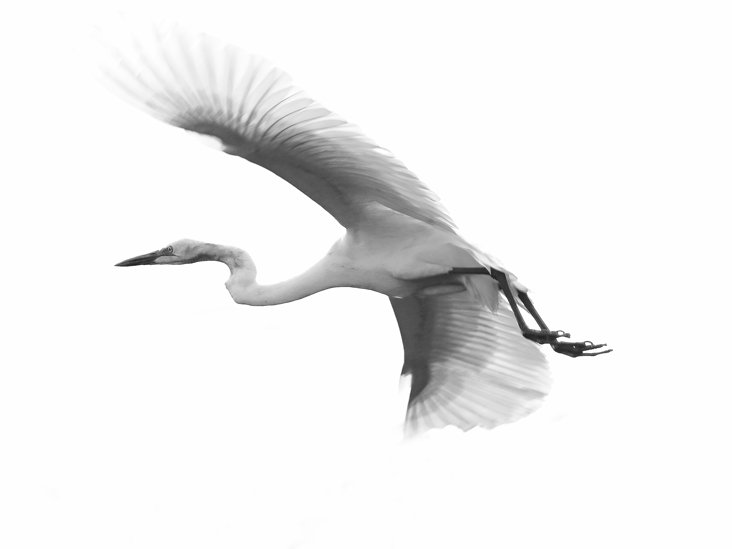 Women load a boat with roofing material at Shiri Kisho
River crossing at Shiri Kisho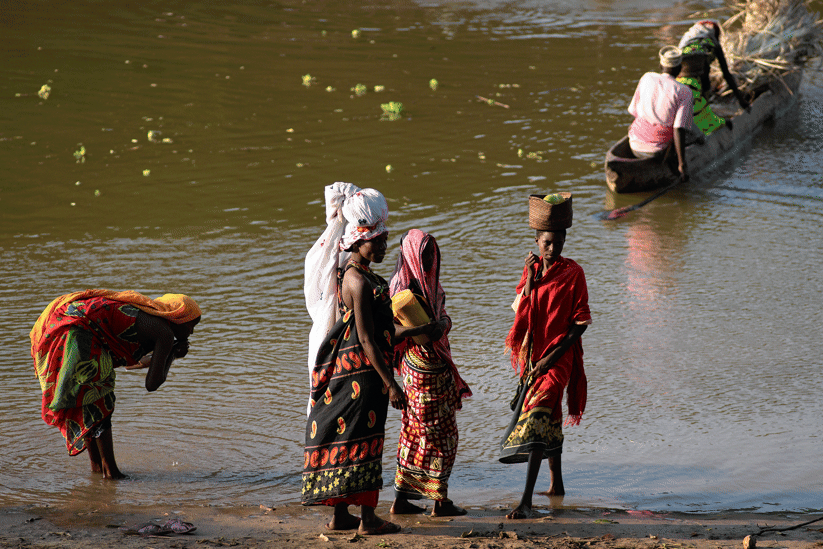 Shiri Kisho River crossing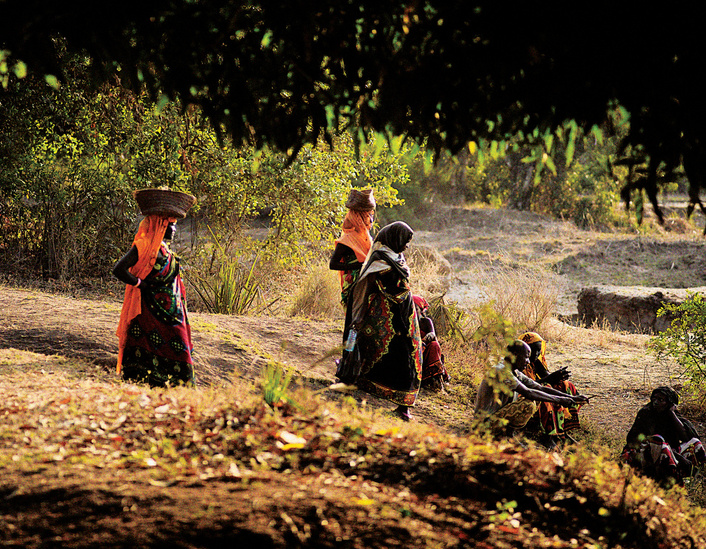 Orma women at Shiri Kisho
Orma women at Shiri Kisho
Orma women fetching water, Mwanja Village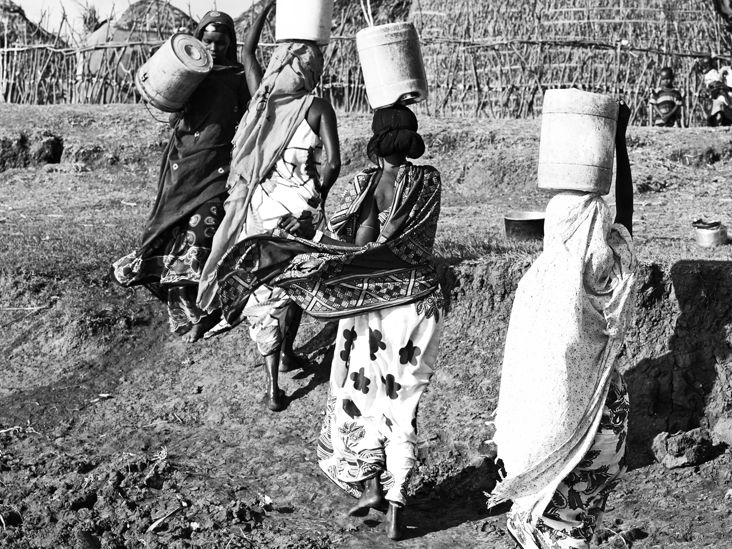 Women fetching water at Mwanja Village
Orma girls, Mwanja village
Carrying pots to wash in the river, Mwanja
Heading downstream towards Ozi
At dusk children build fires with cow dung to keep tsetse flies off the cows over night, Mwanja.
A new moon above herdsmen with their cows gathered around a cow dung fire, Mwanja
Orma boy with goat at Danissa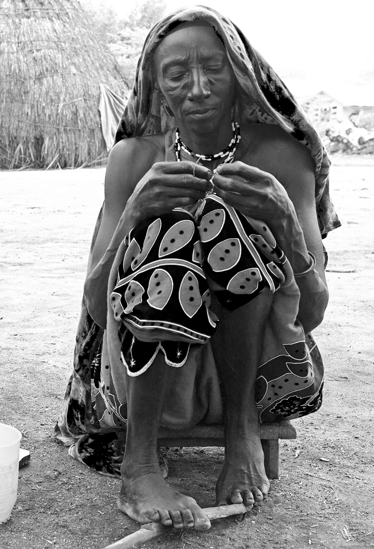 Orma woman making bead necklace.
Orma grandmother at Mwanja
A young Wata girl - the Watas were the original hunter-gatherers of the Delta area
An Orma man herds goats across an irrigation canal created for the failed rice irrigation project of the nineties
A sluice gate and canal intended for an irrigation project.
School girls and electricity pylons near Masinga Dam
An elder and his cows, Mwanja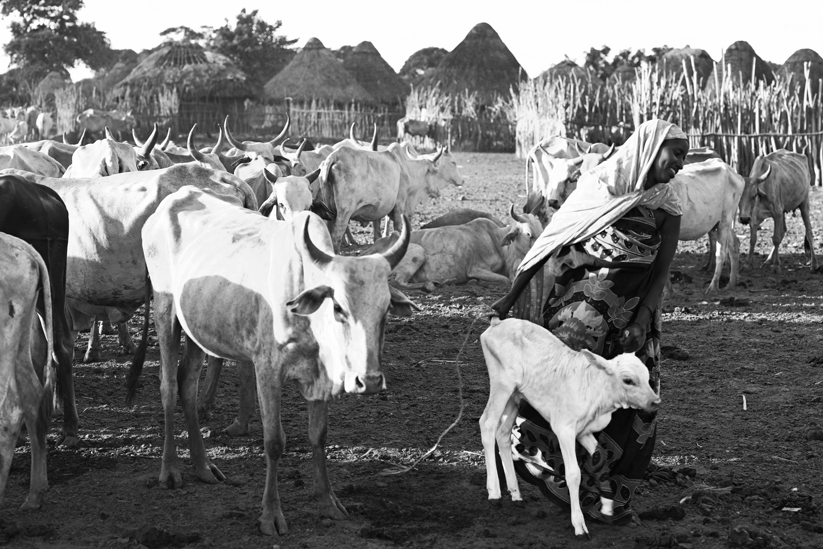 Morning scene at Mwanja Village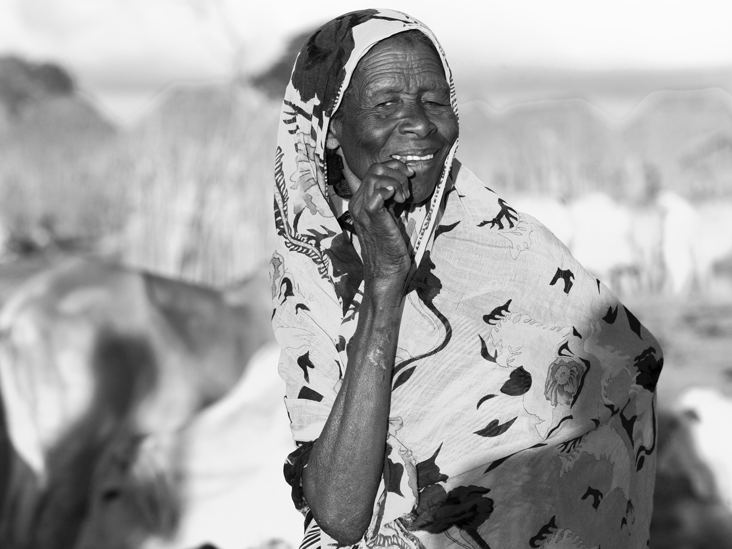 Orma woman, Mwanja Village
A young Orma girl with milk gourds, Mwanja
An Orma woman inspects her cows before milking at Mwanja
Milking cows at Mwanja village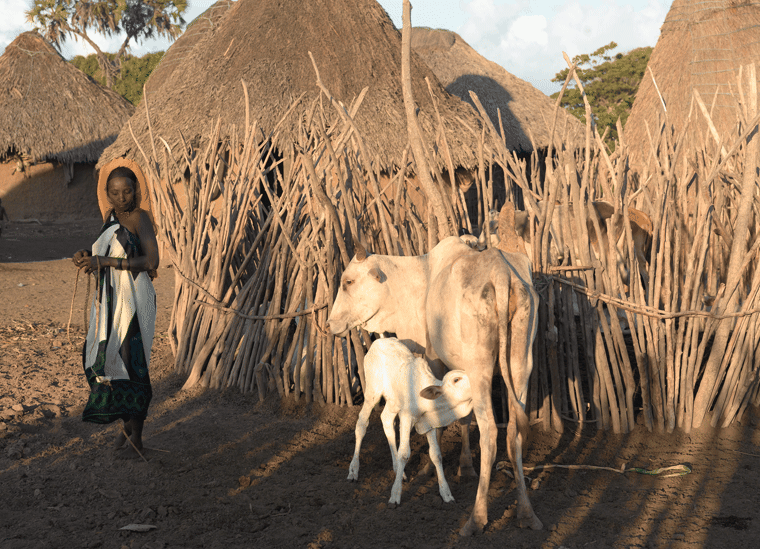 An Orma woman milking her cow, Mwanja village
An Orma village elder, Mwanja
Orma cattle gathered on the flood plain, Tana Delta
Rounding up calves at the market, Garsen
Orma colours in busy Garsen street.
Buyers at the Garsen cattle market
Pokomo women at a village meeting to discuss land issues
Pokomo children gather round the radio.
Rice shamba and mangoes at a Pokomo settlement on a midstream island near Ozi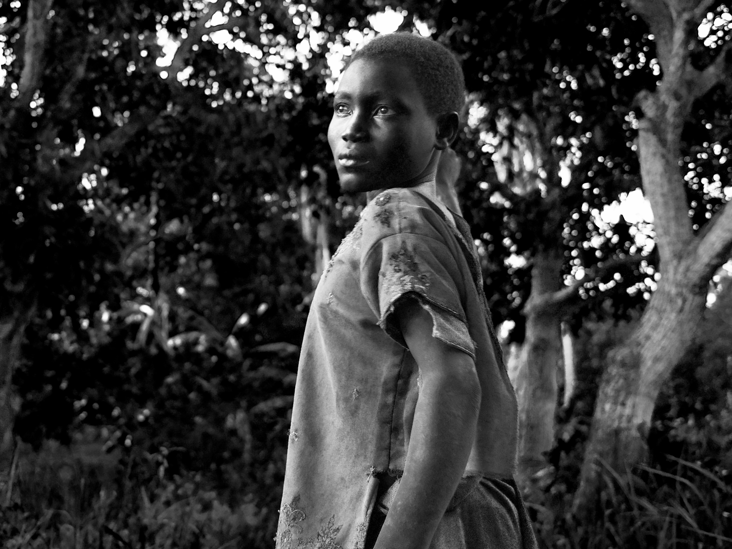 Pokomo girl stoning birds to keep them off rice fields, 'Mango' Island, near Ozi.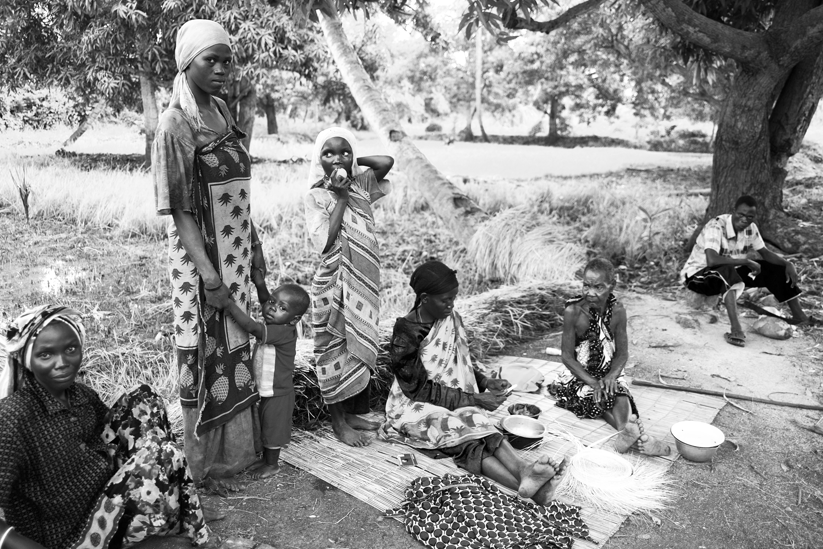 Lunch break during rice harvest.
Pokomo woman weaving mats.
Pokomo girls weaving mats
A Pokomo mother and child, Tana River Delta